The Cook-key ® is the ideal way to organize your recipes and collections and have them all right at your fingertips. It will take care of all of the following for you:
saving favourite recipe collections
---
You can save your entire Cookidoo® recipe collection on the Cook-key ®. If you have a subscription, this gives you full access to all the recipes and you can load these onto the Cook-key ®.
It's so easy to do:
Press the "Sync" button on the Thermomix ® TM5 screen.
Just a few seconds later, everything is on the Cook-key ® and you'll be ready to get started with your guided cooking experience.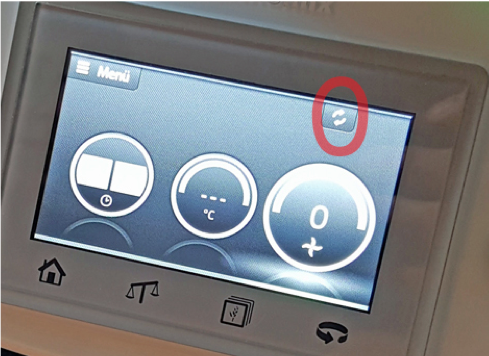 ---
That's just a few steps away:
Click or touch the icon with the three small dots and then "add to favourites"
Press the "Sync" button on the Thermomix ® TM5
You can access your favorite recipes via "Menu", then "Recipes" and finally "Favourite recipes"
---
That's really easy, too:
Click or touch the icon with the three small dots and then "add to favourites"
Alternatively, look out for the star symbol in the collection thumbnail image and click on that
Press the "Sync" button on your Thermomix ® TM5
You can access the different collections via "Menu", then "Recipes" and finally "Favourite collections"
---
Just follow these few quick steps:
Click or touch the icon with the three small dots and then select "add to list"
Press the "Sync" button on your Thermomix ® TM5
You can access your recipes list via "Menu", then "Recipes" and finally "My list"
---
Just follow these few steps:
Click on the icon with the three small dots and then select "Add to weekly planner". You can add the recipe to the date you want
Press the "Sync" button on your Thermomix ® TM5
You can access your recipe list via "Menu", then "Recipes" and finally "My weekly planner"