The Thermomix ® simmering basket has a volume of 1.4 liters.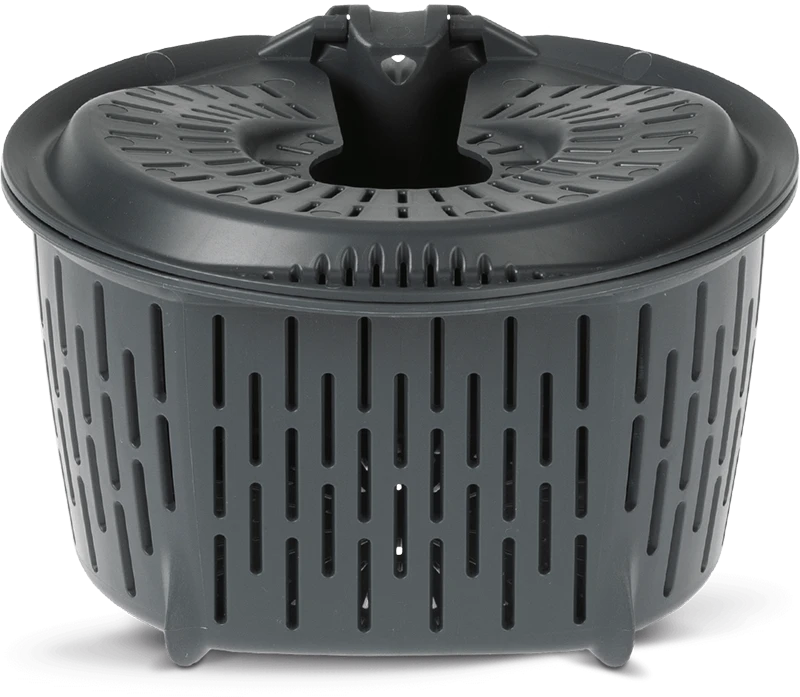 The simmering basket is used to cook rice, meat, and vegetables under high temperatures inside of the mixing bowl. In its development, we have concentrated on offering you the best experience and evenly cooked food. To achieve the best results and to enjoy your Thermomix Accessory for a long time please consider the following:
Do not overfill the simmering basket:
Look for the maximum mark on the simmering basket, and be sure, to not extend that mark when cooking.
When you cook rice, do not fill the basket with more than 350g. of rice.
Consider that some foods are getting heavier while cooking as they collect water.
When cooking meat in the simmering basket, do not exceed the quantity of meat given by the recipe.