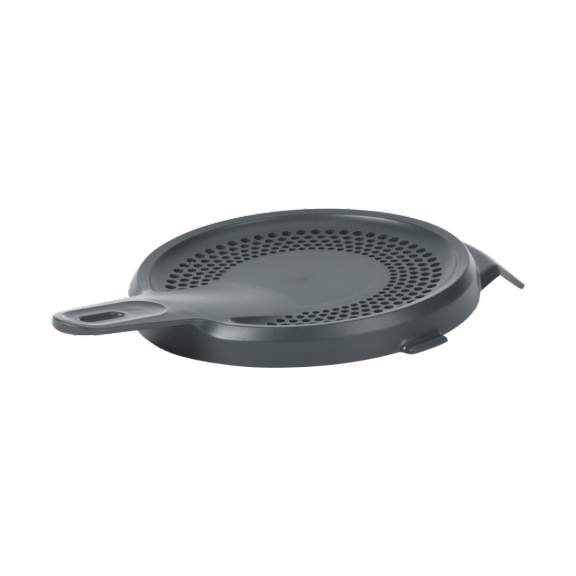 What is the Splash guard for Thermomix®?
The splash guard perfectly complements the mixing bowl lid of the Thermomix® TM6 at high temperatures above 120 degrees, allows steam to escape safely, and protects you from escaping liquid.
The splash guard is compatible with the Thermomix® TM6 and prevents liquid or fat from splashing out when sautéing, browning, and caramelizing.
Is the splash guard washing machine compatible?
The cover is made of high-quality materials and is, therefore, dishwasher compatible.
How to use the splash guard?
Just place the splash guard on the top of the Mixing bowl lid so that the "ears" on the sides of the splash guard will be pressed under the closing mechanism as the Thermomix® Closes. Once the cooking starts the splash guard will stay locked in place.