Producing the Thermomix® we ensure the best quality materials. The housing of the Thermomix® TM5 and TM6 is composed of high-quality plastic. Mixing bowl and knife are made of high-quality stainless steel.
None of the materials in the Thermomix® TM5 and TM6 that will come into contact with food contain softening agents. The Thermomix® TM5 measuring cup is made from polyethersulfone (PES). This material is commonly used for the production of sensitive articles like baby bottles for years.
The measuring cup of TM6 has a new design and its materials are free of bisphenol-A and -S.
Since January 1, 2015, the Varoma® lid has been made from high quality food safe polyamide and is free from bisphenol-A and -S.
Furthermore, since the beginning of 2015, any food contact items bought for the Thermomix® TM5 and TM6 have also been free from Bisphenol-A. With that, all TM5 and TM6 parts coming in contact with food are BPA free.
Of course all the materials we use comply with the REACH-Regulation (EC) No 1907/2006 (Registration, Evaluation, Authorization, and Restriction of Chemicals).
Thermomix ® TM5 and TM6 of course carry the CE mark, which tells you that they meet all the current EU standards.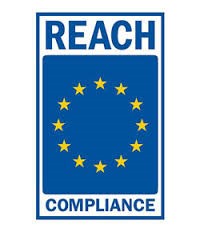 What else is interesting: Are all the Thermomix® accessories dishwasher-safe?