With the VC100 battery vacuum cleaner you can vacuum for up to 15 minutes without interruption.
This period may be shortened as the battery ages.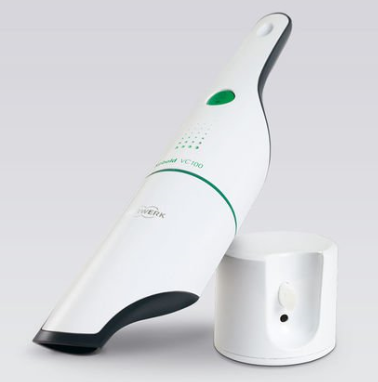 Please charge the VC100 only with the original charging adapter provided with your VC100 vacuum cleaner, do not use other third-party charging adapters, even if they fit the charging port.
If the VC100 did not get any charge for an extended period, being unused and stored without remaining connected to the power, that may lead to deeply discharge of its battery.
That means that the battery may require a longer period to be able to completely charge, or it does not charge at all.
let your VC100 in the charging station for around 24 hours and check if is fully charged. If the VC100 still did not charge, contact the customer care under <contact>