Planning and organising your recipes has never been easier.

Now, all your recipes are found in a single place.

You can bookmark them or create your own recipe collections, which you can name as you wish. There is no limit to the number of collections you can make.



No matter what you choose, you will be able to find them all by clicking on My Recipes at the top of the page.



You can also use My Week to plan ahead. Add recipes for each day of the week as you like and use the plan to make a comprehensive shopping list.



You can also just prepare food for a single day by clicking on the three small dots on the lower right corner of a recipe and choosing Cook Today.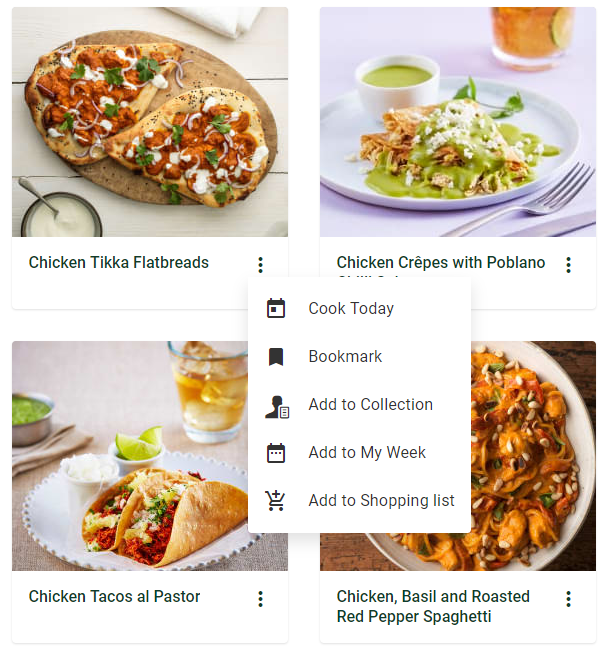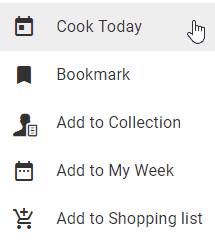 Recipes can be added to the shopping list or moved to another day. You can, of course, include more than one recipe for a day.