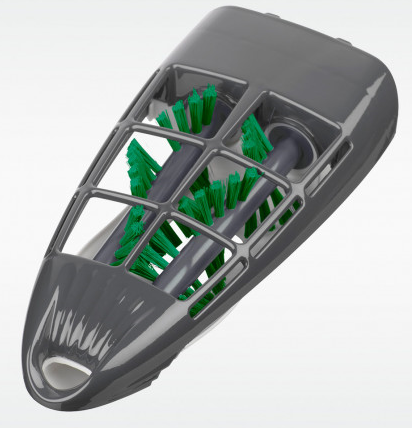 We recommend you to use a new PB440/430 spare part when you observe too much wear.
To check the brushes in detail, please remove them as shown below.
In case you are not sure how to remove the brushes or you cannot decide if the part needs replacement, please feel free to reach out to your advisor or Vorwerk customer support.