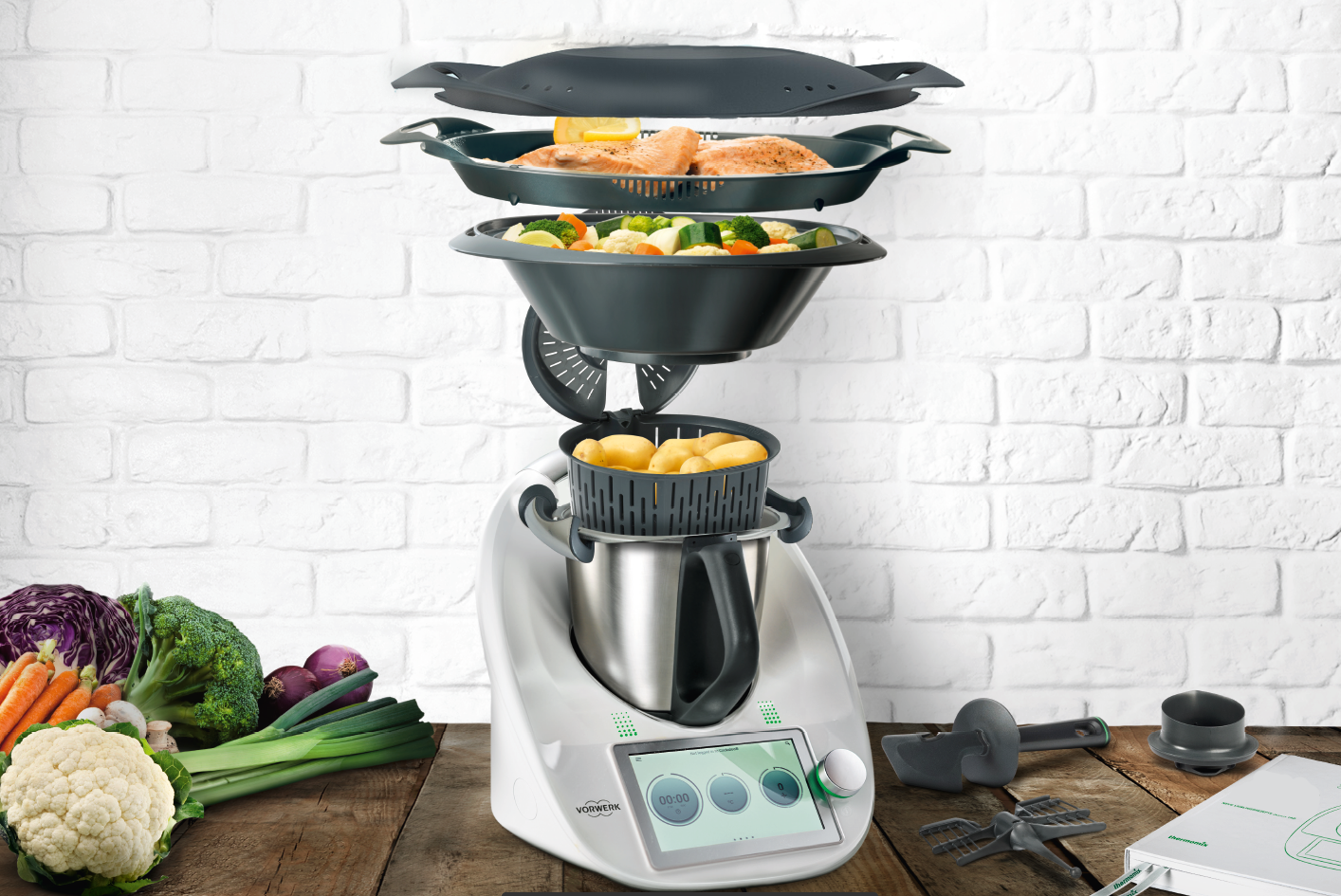 Varoma® is a special setting for steam cooking and steaming ingredients. You can adjust it on the display via the temperature selector.
To Activate Varoma® just select the temperature dial on the Thermomix display and rotate the selector until the Temperature displayed changes to the word Varoma.
Just remember that on the Varoma® steam cooking setting, 250 ml of water or water-based liquids will evaporate within 15 minutes.
The maximum speed setting you can use with Varoma® steam cooking is level 6. The heating function automatically deactivates at level 6.5.