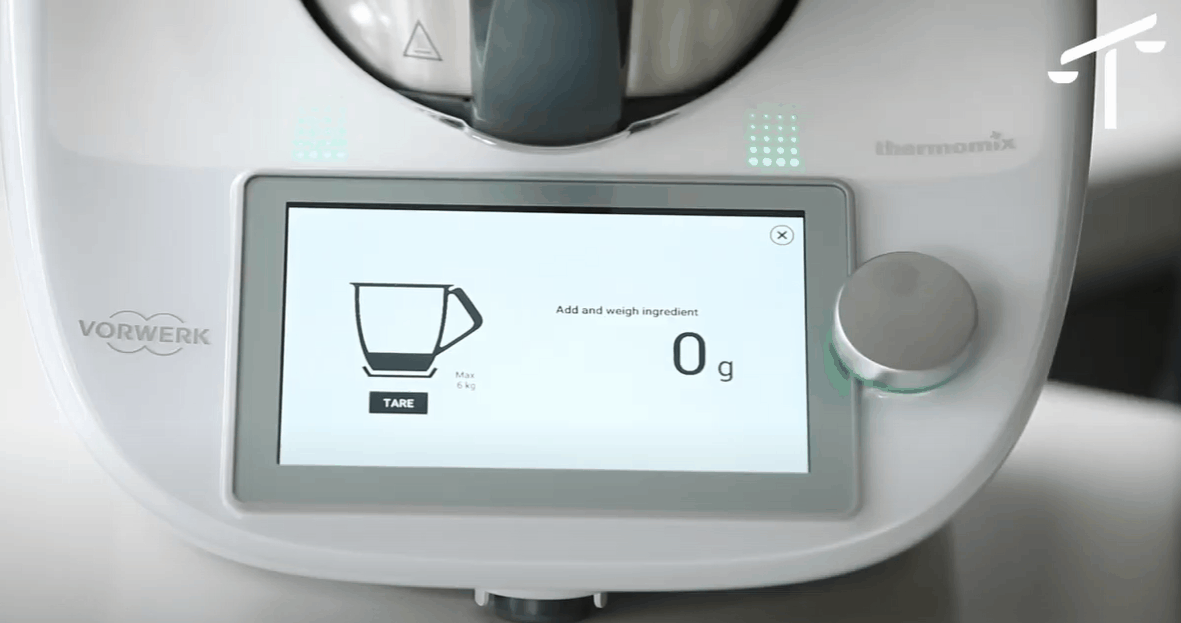 One of the many first-class functions of the Thermomix ® TM6 is the high quality exact and fast scale. With the Thermomix ® scale, you can precisely measure all the needed ingredients for your recipes or use it to follow the guide cooking functionalities on the appliance.
The Thermomix® scale is accurate to 1 gram and can weigh up to 3 kilograms at a time (or up to 6 kilograms in two steps).
Use the scale on the move.
Yes, you may use the TM6 scale as it is mixing up to speed setting 4. Use the measuring cup to comfortably add ingredients to the mixing bowl over the top opening.
Use the scale mode.
With the scale mode, you may use the Thermomix ® as an exact scale to weight all types of ingredients. Place a plate or use the Varoma® to be able to fit all kinds of ingredients on the Thermomix mixing bowl. Before you start measuring, press on the >>Tare<< button to add the weight of the Plate and weight from zero.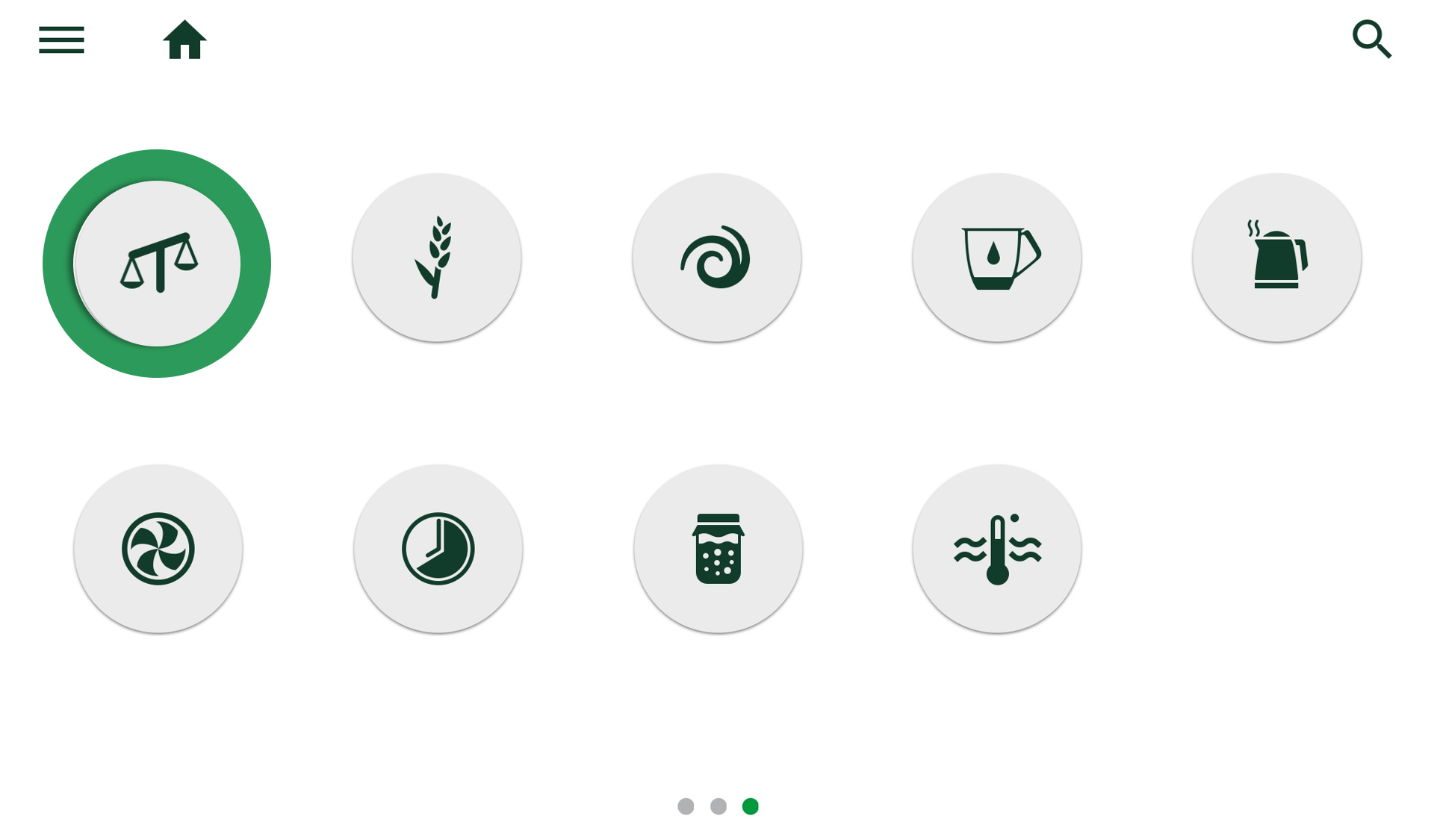 Tip: Be sure to place the Thermomix ® on a flat surface where all the TM6 legs will lie stable.
Assure yourself that the appliance power cable is not sitting under the device or other objects does not block the distance between the Thermomix ® and the surface.