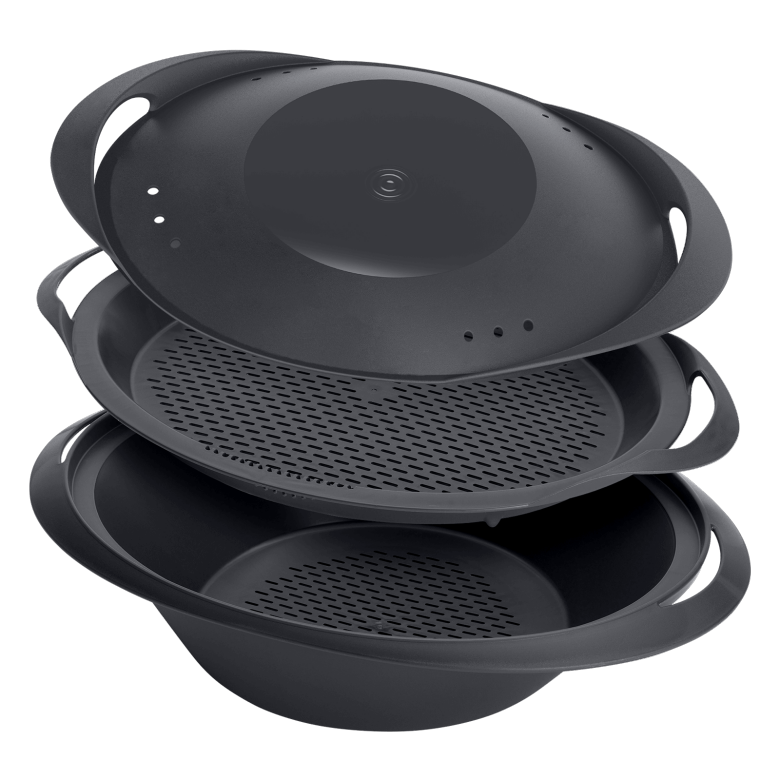 The material, the Varoma® is made of, including the not transparent lid, has an elasticity that allows it to adapt correctly to high temperatures.
For this reason, when cold, it may happen that the lid does not fit perfectly with the Varoma® container, which is normal and accounted for.
Once the lid is in use, while cooking at Varoma® Mode, the lid will adhere completely to the container, avoiding steam escaping and cooking properly.
Consider cooking with the Varola® and observe how the lid adheres over the container.
If that is not the case, consider contacting the customer service center.