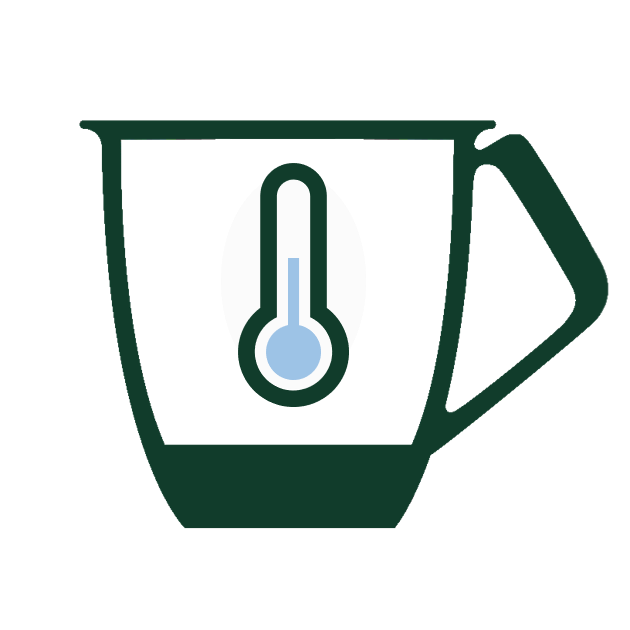 The Thermomix mixing bowl was designed to withstand low temperatures. Because of that, you can cool food in it in the refrigerator. Do not hesitate to cool the mixing bowl down to temperatures between 4C° and 10C°, which is the usual temperature of a home refrigerator.
Please keep in mind that before storing the mixing bowl in the refrigerator the bowl must be at room temperature. Do not place the Thermomix Mixing bowl hot into the refrigerator to cool.
Do not place the mixing bowl and its cover into the freezer as the Thermomix mixing bowl and its cover was not made to withstand freezing.